The Secret to Less Stress
By Jennifer King Lindley | June 2016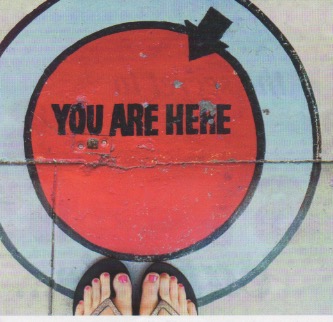 You've heard all the buzz about mindfulness lately – and for good reason. In an increasingly frenetic world, our attention is constantly pulled in 30 directions at once. You're reading to your toddler when your phone's sudden ping signals a possible work crisis. Or you're gulping breakfast while returning texts, barely tasting a bite. Even during a leisurely stroll meant to clear your head, you find yourself swelling on regrets ("Why did I say something so idiotic?!") or fretting about the future.
In short, our minds are often someplace our bodies are not, even when we're (trying to) zone out on a beach chair with an umbrella drink in hand. And this state of hypervigilance – fight-or-flight instinct constantly revving – can take a heavy mental and physical toll, contributing to everything from high blood pressure and anxiety to insomnia and overeating, says Elisha Goldstein, Ph.D. Not to mention crabbiness – a Harvard study that tracked 2,250 subjects' self-reported moment-to-moment emotions linked mind-wandering with greater unhappiness.
Think of being mindful as the opposite of multitasking. "You're intentionally giving your full attention to the here and now with fresh eyes," says Goldstein. But don't panic that you haven't got enough time to commit to going full-throttle Zen: You can dabble and still feel a reduction in stress. One study found that subjects who were introduced to mindfulness saw their stress levels drop after only three days.
"Even five to 10 minutes a day can help," says Erin Olivo, Ph.D., assistant clinical professor of medical psychology at Columbia University and author of Wise Mind Living: Master Your Emotions, Transform Your Life. "The more you do it, the more you build the muscle of mindfulness."
Which is why you shouldn't bail if quieting your mind doesn't happen instantaneously. "People will say to me, 'I tried this and I wasn't good at it,' " says Leah Weiss, Ph.D., senior teacher at Stanford University's Compassion Cultivation Program. Just focus on your immediate experience, and when thoughts intrude – which they will – bring your mind gently back to your breath without judging yourself.
Simple Ways To Be In the Moment
The key to being fully present in the here and now is to do only one thing at a time – that is, to unitask – and be aware of what you're doing while you're doing it. Below, everyday tricks you can try.
Breathe easy. Merely observing your inhalations and exhalations is one of the most basic ways to bring your brain back to this instant, and you can do it anywhere, any time, says Olivo. You don't need to breathe a certain way or recite a mantra – just focus on the sensation of breathing. Feel how your chest rises and falls; hear what it sounds like when air enters and exits your nostrils Are you breathing with your mouth? Does your abdomen move too? Does your chest fill up all the way? It's all good – you're just observing.
"When we pay attention to the breath, it does tend to regulate to a nice, steady pace, which quiets our whole nervous system," Olivo says. Start by doing it for a minute or so and work up to longer sessions if you wish.
Consciously cleanse. No, not with a juice fast – your morning shower provides lots of sensory stimulation to focus on. To keep your mind from darting all over the place with an endless to-do list, notice the warm water, the texture of that scratchy loofah and the scent of the conditioner. This is part of Olivo's own daily practice. "I don't allow myself to get lost in planning and worrying. If I start thinking about what to have for breakfast, for instance, I will say to myself, Just showering."
She suggests using this kind of basic two-word "caveman" language to quickly redirect your focus back to your current experience. In fact, any activity, even brushing your teeth or sweeping the floor can be turned into a mindfulness moment, says Olivo.
Photo credit: Carolyn Lagattuta/Stocksy United