Receive a free e-book and guided meditation
with simple strategies to live your best life.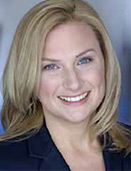 Do you want to increase your happiness, feel better about yourself and thrive in every area of your life?
Would you like to feel more confident and less judgmental about yourself?
If you're not sure how to move forward, you've come to the right place. All of these options are possible because how you live your life is your choice. And I can teach you how to choose wisely.
As a licensed clinical psychologist with over 25-years experience, I've helped hundreds of patients learn how to reduce stress, create more fulfilling lives, and deal with the emotions that might be getting in the way of achieving their goals.
And I can help you too.
This website is loaded with self improvement tips and strategies to teach you how to stress less, feel better about yourself, be happier, live mindfully, improve your relationships and build a meaningful career.
I'll share my insights on how to make changes or practice acceptance so you can achieve a more mindful and balanced approach to life that I call Wise Mind Living. My book delves deeper into these practices, but the principles of Wise Mind Living are the foundation for everything I'll share with you on my website.
Will there be challenges along the way? Sure—but you won't have to face them alone. I'll be here to teach you how to manage them and remind you not to beat yourself up along the way. You can stay in touch by signing up for my newsletter here.
And remember what I said earlier: How you live your life is your choice.
Own It.
Be in charge.
Take the reigns.
You deserve this.
Now get ready to build a life you love!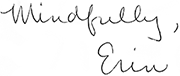 Recent Posts