Erin Olivo
2018-03-22T03:02:07+00:00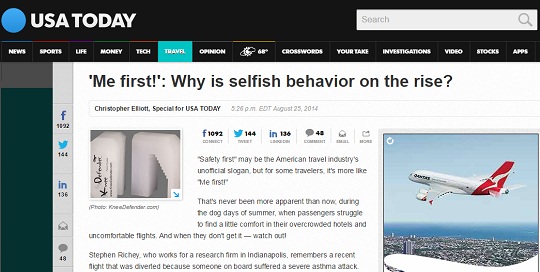 By Christopher Elliott - August 25, 2014
"Safety first" may be the American travel industry's unofficial slogan, but for some travelers, it's more like "Me first!"
That's never been more apparent than now, during the dog days of summer, when passengers struggle to find a little comfort in their overcrowded hotels and uncomfortable flights. And when they don't get it — watch out!
admin22
2018-03-22T03:02:08+00:00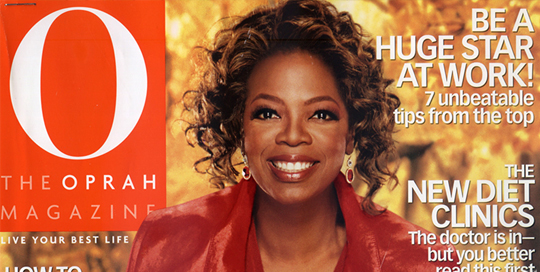 October 2007
Stay Flexible, Stay Well
Practitioners tout yoga for its mind-body benefits—flexibility, tones muscles, reduced stress, among others. More recently, scientists have begun to test yoga's effect on serious medical conditions.
admin22
2018-03-22T03:02:08+00:00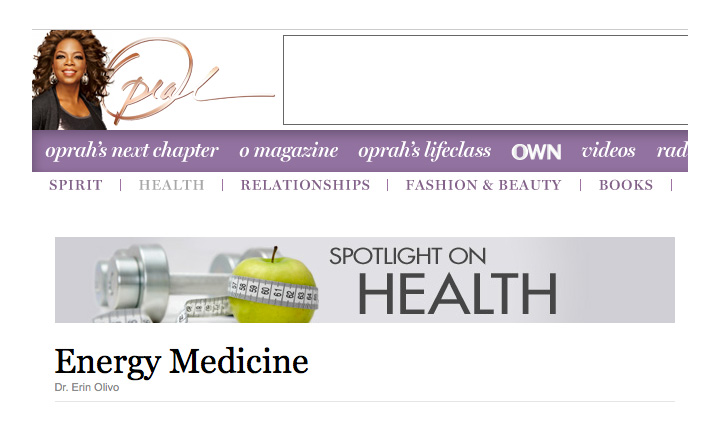 Energy Medicine
When we talk about energy, we are really referring to two kinds of energy fields: veritable energy fields, which can be measured, and putative energy fields, which cannot be measured with our current technology. Veritable energy fields include things like vibrational energy (sound), and electromagnetic forces such as visible light, magnetism and monochromatic radiation (lasers).
admin22
2016-07-25T03:50:39+00:00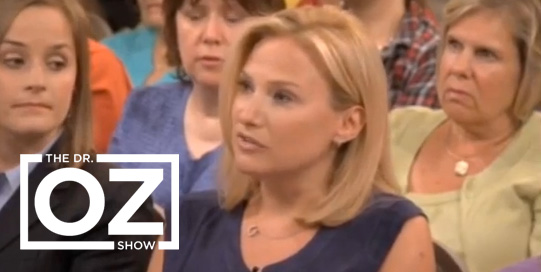 When it comes to emotional eating, you have to love what you do to make a difference. Learn ways to deal with emotional eating in this video with Dr. Oz and Dr. Erin Olivo.
admin22
2016-07-25T03:53:04+00:00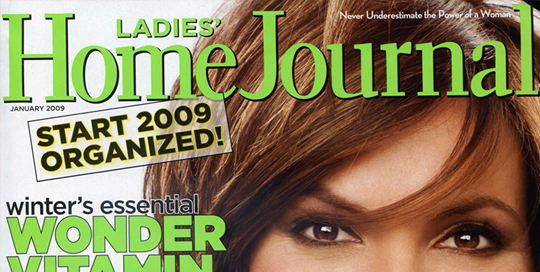 January 2009
Less Stress in 2009 - 7 experts share their own New Year's resolutions
The Expert: ERIN OLIVO, Ph.D., M.P.H., assistant professor of medical psychology at Columbia University Medical Center and a psychologist in private practice.
Stress Confession: I GET SO BUSY THAT I FORGET TO EAT.
admin22
2016-07-25T03:53:51+00:00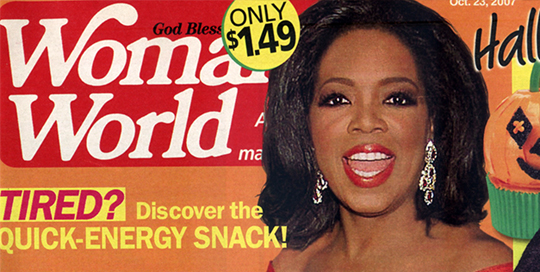 October 23, 2007
Stress-proof Your Life to Watch Your Energy Soar!
Even little stresses can zap your strength, says psychologist and stress management expert Erin Olivo, Ph.D., M.P.H. Here's how to keep yourself moving. Forget multitasking after lunch. This is when your concentration lags, so too many tasks at once can make your more stressed. Instead, multitask in the morning.
admin22
2018-03-22T03:02:08+00:00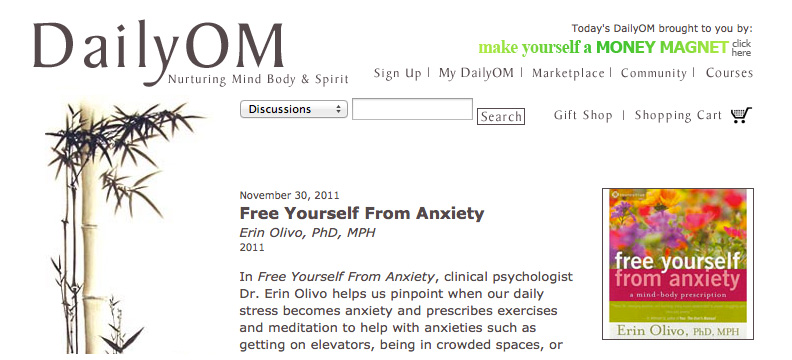 Free Yourself From Anxiety
Erin Olivo, PhD, MPH
2011
In Free Yourself From Anxiety, clinical psychologist Dr. Erin Olivo helps us pinpoint when our daily stress becomes anxiety and prescribes exercises and meditation to help with anxieties such as getting on elevators, being […]
admin22
2014-10-23T18:35:10+00:00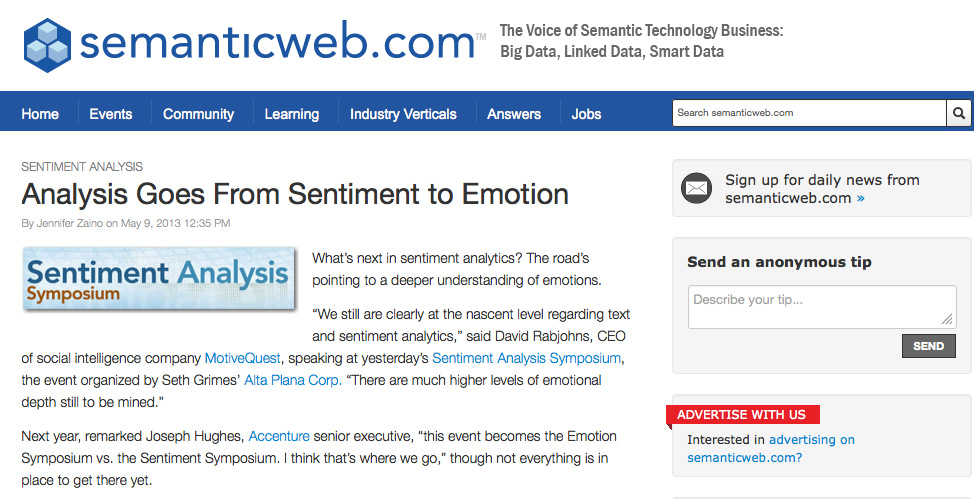 Analysis Goes From Sentiment to Emotion
By Jennifer Zaino on May 9, 2013
What's next in sentiment analytics? The road's pointing to a deeper understanding of emotions.
"We still are clearly at the nascent level regarding text and sentiment analytics," said David Rabjohns, […]