Self-Care: Living Life According to Your Values
By Margarita Tartakovsky, M.S. | June 23, 2016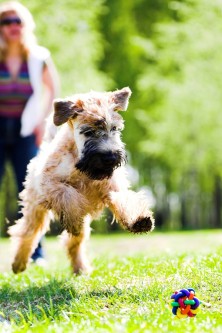 Self-care isn't a list of activities. Take a bubble bath. Take a walk. Take a dance class. Practice yoga. Get a manicure. Get a massage. Meditate. Listen to music. Light candles. Sleep in.
It's not that these activities are insignificant. Rather, self-care is most meaningful when it's connected to your values. In fact, that's how clinical psychologist Erin Olivo, Ph.D, MPH, defines self-care: "living your life according to your values." Self-care is most meaningful when it's connected to what's personally helpful to you, she said.
This is why Olivo suggests identifying your values and stopping every once in a while to make sure you're in alignment with them. For instance, what are your values around health? What does it mean to you to live a healthy life? What are your values around relationships and healthy connections? What are your values around career and work?
Self-care can be taking care of your medical needs and prioritizing prevention, such as scheduling a mammogram. Olivo made that her New Year's resolution and gave herself 6 months to schedule a variety of preventative appointments.
Self-care can be setting time aside every week to check in with yourself and ask yourself these questions (which Olivo helps her clients to do): "What is it that I need this coming week? What am I going to do to move myself in alignment with things I want in my life?"
For instance, on Sunday night you might plan three activities for the upcoming week that are just meant for pleasure. These might be: playing with your dog, taking a dance class and eating at your favorite café. You also might reflect on whether you're living your values around relationships. "If you don't have the connections you want, set a goal for yourself to do the pleasurable things with someone else you'd like to connect with," said Olivo, also an assistant clinical professor of medical psychology at the Columbia University, College of Physicians and Surgeons.
So you might ask a friend to join you in the park for playing with your puppy. You might ask a colleague to meet you for lunch at your favorite spot. And you might ask an acquaintance you'd like to get to know better to check out that dance class.
If gratitude is an important value, you might send someone an email letting them know how important they are to you and what they bring to your life, said Olivo, author of the book Wise Mind Living: Master Your Emotions, Transform Your Life. (Many of her clients do this weekly, and it means a lot to them.)
If spiritual growth also is significant, you might carve out time to read scripture and pray every morning. If creative self-expression tops your list, you might block out time for writing and painting.
During your weekly check-in, these questions also are vital to ask, according to Olivo: "What do I want to infuse into my life this week that's about taking care of myself? What have I been putting off? How am I feeling energetically? Emotionally?"
If you find that you're exhausted from last week, you know that you're already going into the new week feeling fatigued. You might need and incorporate more self-care to find space to go slower, to get extra sleep, or to say no to something, Olivo said.
In other words, self-care includes regularly pausing and tuning in to yourself and readjusting based on whatever you uncover.
When you know your values, you are tapping into what is deeply meaningful and significant for you. You are tapping into your core. This is a powerful place from which to practice self-care because the activities you engage in end up stemming from a more profound, wiser, intentional foundation.
Read the article on Psych Central here.
Photo credit: babenkodenis/Bigstock